If the following options are not available to you, please email help@techstars.com or contact your Regional Manager to activate the feature. In rare cases the access settings are not turned on correctly. 


Go to Check-in (Under Manage Attendees)
From the options menu, scroll to the bottom until you see the

Manage Attendees

section.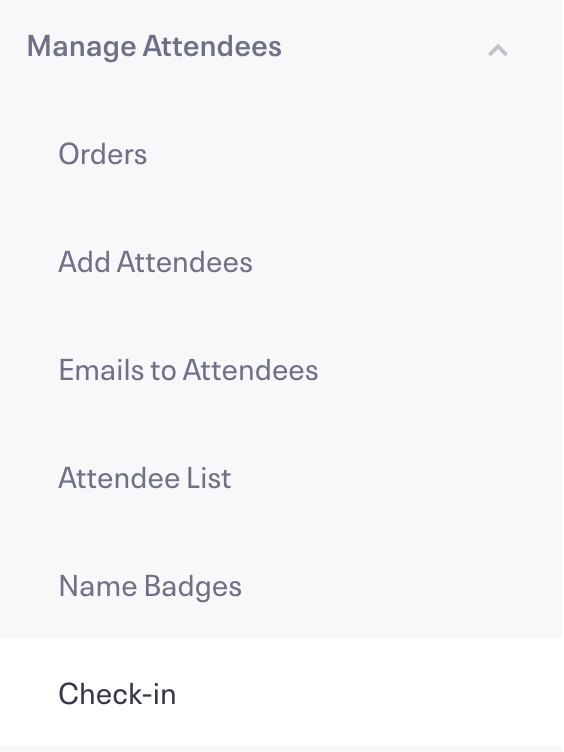 Note: If you have a repeating event, you can use use a laptop to check in attendees at each individual event in your schedule. At the top of your Manage page, just use the Individual Event Selector to choose a date.
Find an Order 
To find an order, scroll through the list of attendees, or search by name or email address. You can also sort your attendee check-in list how you want by selecting the column headers. It's an easy way to see everyone who is and isn't checked in.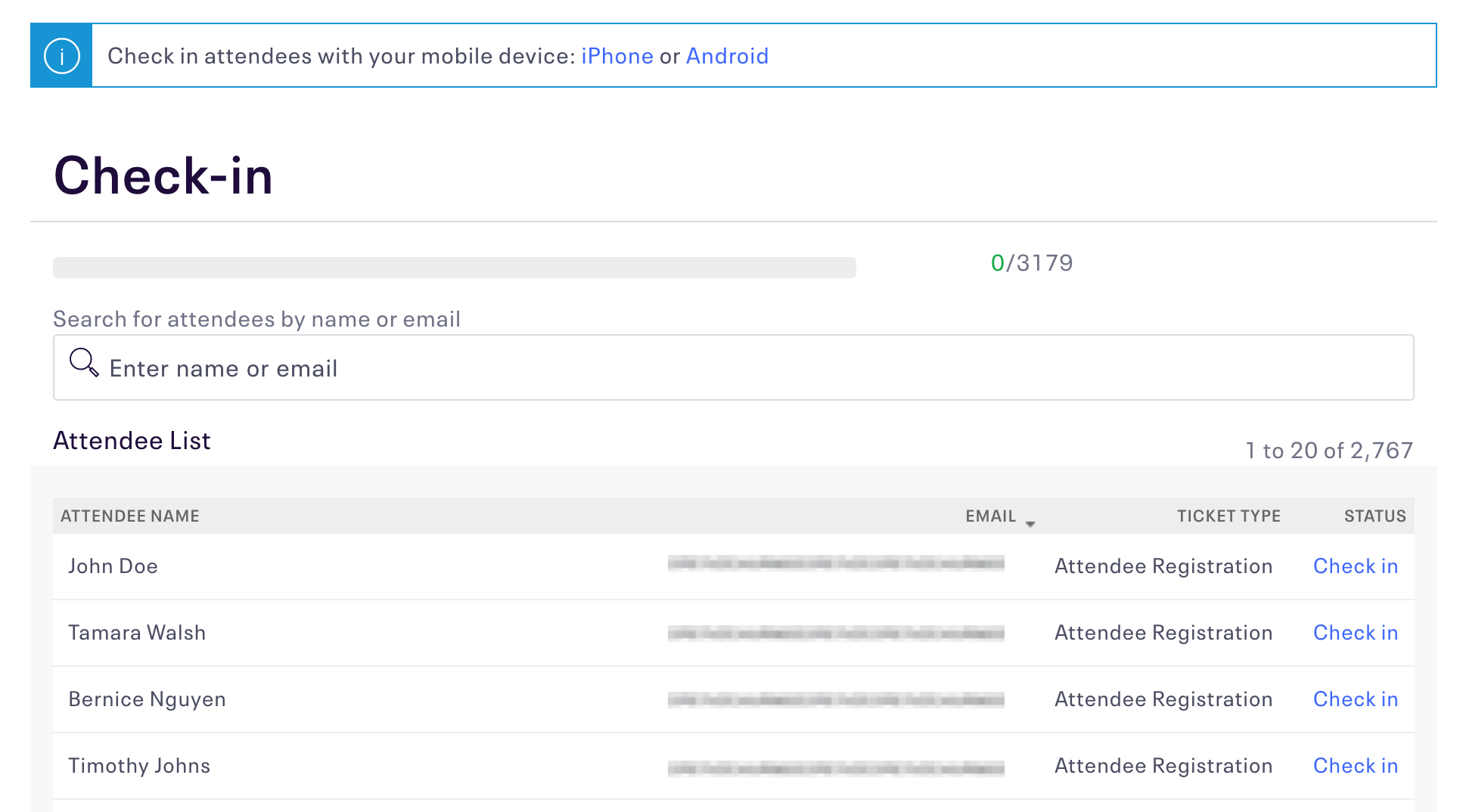 Pro Tip: You can run an orders report ahead of time by contacting help@techstars.com, or have it open in another tab, if there are attendee details you need to check when someone checks in to your event.
Select the Check Icon under "Status" to Check in Attendees
Under the Status column, select the check icon to check in an attendee. You'll see the icon next to the attendee's order turn green indicating that they've been successfully checked in.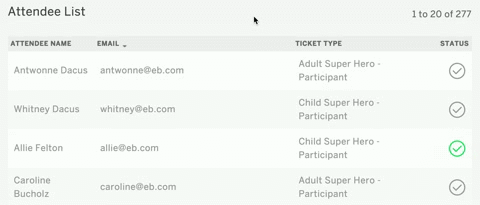 Tip: Accidentally checked in the wrong attendee? No worries—you can check that person out of the event by simply selecting the green check icon again.
View Check-ins in Real Time
The status bar up top shows the number of attendees that are currently checked in to your event. As attendees are checked in, you'll see the status bar update in real time.
View check-in data in reporting.
You can pull a report that lets you see the number of attendees checked in over time, as well as people who didn't show up.
To create this report, go to your event's Manage page, head over to Analyze, and select Event Reports. You can set the report type to Event Attendance By Time and Event Attendance vs No Shows.