Step 1: Contact your Regional Manager
Email your RM about the cancellation ASAP.
Once your Regional Manager has given you approval, please email your attendees ASAP. Follow the steps below to cancel an event. 
Step 2: Contact your Attendees
After logging in and creating an event, click or tap on your event from My Events, then select Manage.







Select Emails to Attendees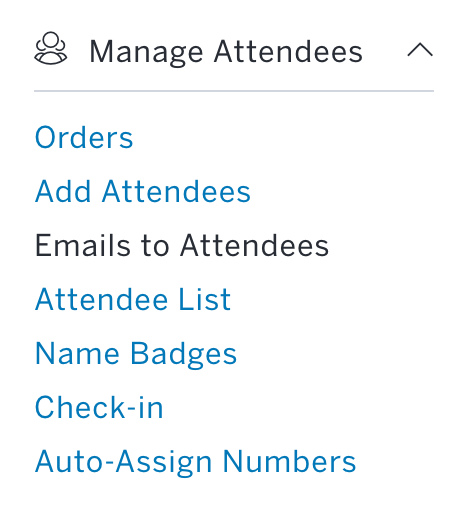 Select "Create New Attendee Email."

Choose Create New Attendee Email to pull up a new blank email.

Email your attendees to let them know about the cancelation. See example below.
Hi Everyone,
I am very sad to announce that we are postponing our Startup Weekend on DATE. Unfortunately [Give the reason why you are canceling the event here (eg we have had some logistical issues and do not have a enough attendance to hold this event on the scheduled)]. We'll be rescheduling the event for New Date. Our goal at Startup Weekend is to create awesome, life changing events, and I would not want to waste your time and money on anything sub par.
For now you all will be reimbursed for your ticket. If you would like to attend our Startup Weekend on DATE, reply to this email and we will transfer over your current ticket. Otherwise stay tuned at YOURSITE.startupweekend.org/ for more updates.
Once again sorry for the inconvenience, feel free to contact us at YOUREMAIL@startupweekend.org if you have any questions.
Let your attendees know about expectations for refunds, who they can contact with further questions, or if you plan on re-scheduling the event date.

Once you've finished customizing the email, you can send the email immediately or schedule it to be sent later.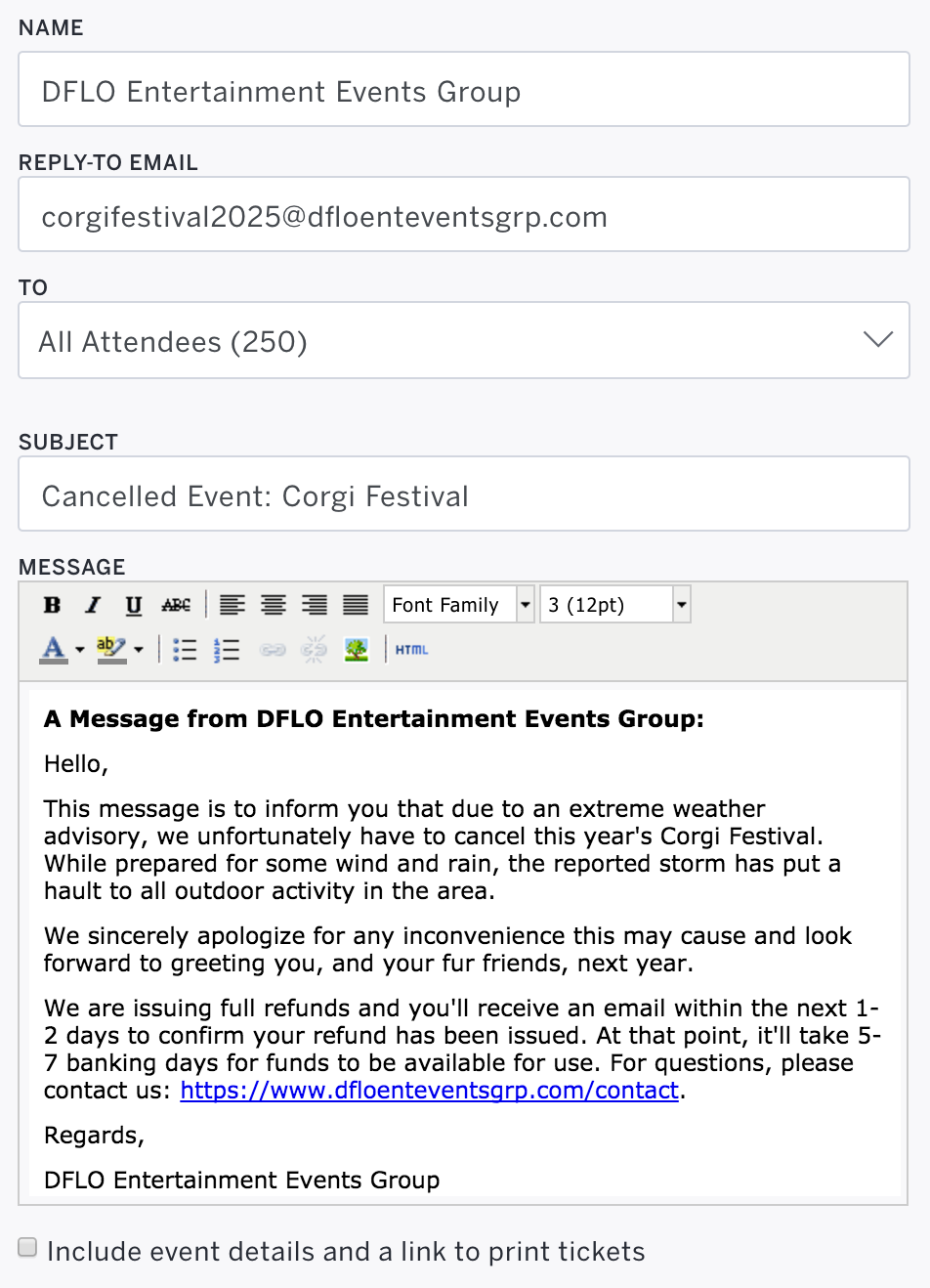 Tip: Uncheck the box next to Include event details and a link to print tickets so that your attendees don't receive another PDF ticket.
Step 3: Confirm with your Regional Manager
Once your confirm that you've emailed your attendees your Regional Manager will alert the Finance Department about refunds, and your event page will be disabled. Please let your RM know about the cancellation so we can better improve next time.